LOGAN COUNTY COMMUNITY CONNECTION FUND
OPERATION ROUND UP®
GRANT APPLICATION & GUIDELINES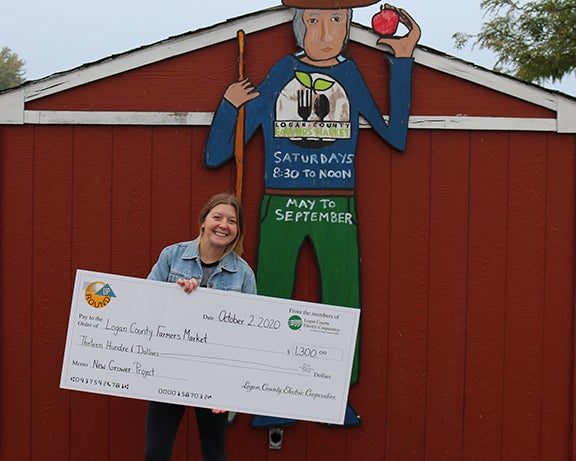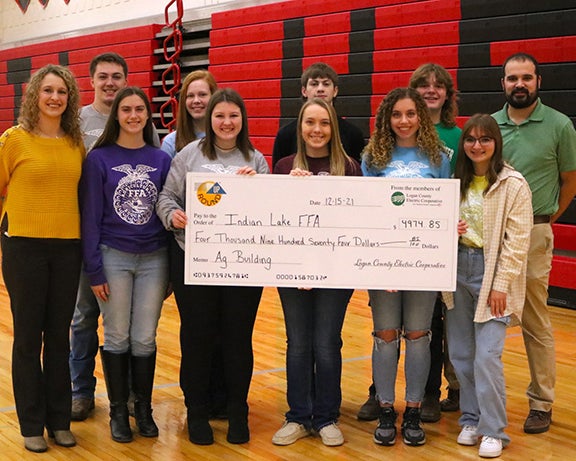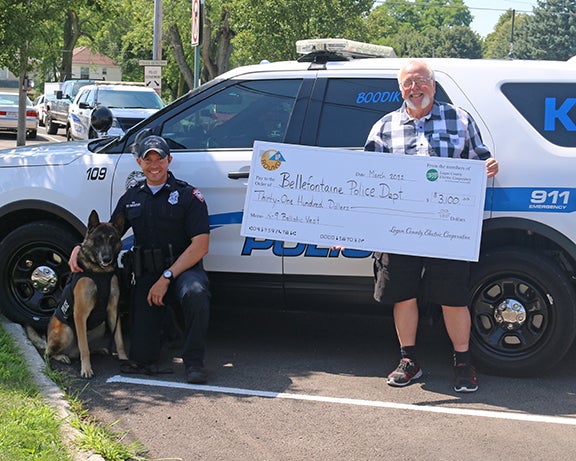 The Logan County Community Connection Fund consists of voluntary Operation Round Up® (ORU) contributions from members of the Logan County Electric Cooperative on their electric bill. Operation Round Up® grants are awarded to organizations functioning within the Logan County Electric Cooperative service area, for projects that focus on:
Community Service which assists in meeting basic human needs
Education and Youth
Disaster Relief
Public Safety
Fire and Rescue
Individuals involved with catastrophic illness or physical disaster
Grant availability is promoted to area communities and organizations. The OPRU Board reviews and distributes funds quarterly on the first Monday in March, June, September and December.
Application deadline is the second Friday of the month preceding each quarterly board meeting.
There needs to be a clear need for the project (aligned with the purposes of the ORU program), which is not presently being adequately met by other organizations in our community
The project effectively addresses an established need, with clear outcomes specified and how the success of the project will be measured/evaluated
The organization has (or will have) adequate personnel and administrative support to facilitate a quality project
The president, administrative officer and/or board of directors for the official organization must provide a signature of endorsement for each specific project application
The organization is legally established with the IRS as a 501(a), 501(c), government entity, school, or non-profit foundation.
Applicant or organizational representative must be available to attend an interview at the quarterly OPRU board meeting.
If an organization has received funding for a project within the previous 12 months, a report regarding the prior project needs to accompany the new application.
Contributions will generally not be made for:
Lobbying, political and religious functions
Fund-raising dinners, raffles and other similar events
Advertising
Ongoing operational expenses
Grants will not normally exceed $5,000 annually for any one group, organization or charity
The following factors will be considered in the evaluation of all funding requests:
Preference is given to those organizations who primarily serve Logan County citizens
Potential benefit to area residents and the entire community
Level of Community support for the program, project or the organization requesting the funds
Administrative capability of the organization to deliver a quality service or program
Results are achievable and can be evaluated
It is the responsibility of all ORU Directors to evaluate funding requests and allocate contributions accomplish the purposes and intent of these guidelines.
Complete the application form.
Attach

Your organization's most current financial statement, as well as the financial statement for the previous year. If a financial statement is not available, attach a statement detailing revenue, sources of revenue, program expenditures, administrative expenses and cash/assets on hand.
Your organization's by-laws.
An IRS tax-exempt letter, if applicable.
Provide a detailed project budget demonstrating:

How grant funds will be spent on this project or program
Sources and uses of existing program funds
All questions can be directed to Ashley Oakley, staff liaison to Operation Round-Up, 937-651-6987 or aoakley@logancounty.coop